-->






---
MY HOME PAGE
---
Ahoy There Crew Members
Welcome Aboard!
---
---
Hello fellow Internet surfer and welcome to my home page. I'm very glad that you made it this far . . . and I hope that you'll stick around long enough to get to know just a little bit more about me and my life.
MyBackground
I was born in a small town in Malaysia called Taiping in the state of Perak. It was back in the good old days of the sixties.My parents were extremely influential in my life and I am proud to be their son.I am the eldest in a closely knit family of four brothers. We were unfortunate that we did not have any sisters.
I guess that the best - and fastest - way to really get to know me is by discovering what I like. So here goes . . .I like music,nature,physicsand trying to understand how things work.. Computers,graphics and 3-D stuff... Love flying ,free spirit innovativeness..Classic cars,playing guitar etc..etc..etc...
This is a photographic retrospective I'll be adding pictures to this site so please return frequently.
.
Links to My Favorite Sites
Another way to really get to know someone is to learn their favorite sites: I promise to update this page frequently so please return frequently! Please feel free to e-mail me with your suggestions-Thanks!
ICQ Meet poeple and stay in touch with friends
The Volvo brickboard-A Great forum for Volvo owners
Goodspeed's Volvo 1800 Newsletter An interesting site with tips and advice
DEJA NEWS GROUP Easiest way to access news groups and discussions
Yahoo Homepage Do you YAHOO??
eat car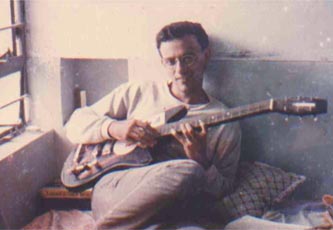 Me and my first Axe! My ID card mugshot
---
You might also be wondering by now what a P1800 is. Well its a Volvo sports Coupe produced between 1961 and 1973-Famed as the saint car in the TV series starring Roger Moore in the late 60's. Mine is a 1970 model P1800E
My Volvo P1800 page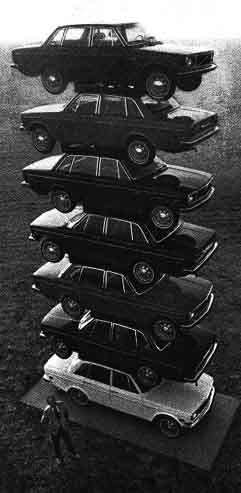 A 1960's Volvo ad using the first swedish 144 bricks
......strength!
---
Please check out some MIDI files here
My Absolute Favourite Pat Metheny Song!
(you will need to get the password from me,sorry)
The tune that's playing ( if you have MIDI sound enabled is a John Waite number called missin' you) It sounds best on a wavetable MIDI card and there's more in this directory-
---
---
---
Send me e-mail to: